Choosing Joy
Dolly Mae embarked upon her metaphysical odyssey after a $25 million loss sent her into bankruptcy. She had to find out why it happened. Her earnest search revealed her intuitive ability. Click here to read a detailed account of her journey.
Now as a motivational speaker, author and intuitive consultant, she delivers a message of joy and self-empowerment to people at a crossroads in life. It's like a breath of fresh air.
Her lecture and seminar schedule has taken her worldwide to exotic Bali, mysterious and troubled Africa, amiable Europe, all across our wonderful neighbor Canada, and of course extensively in the US.
View her published articles and click on a book cover below to learn more about one of her exciting and informative books.
For a more personal connection you might wish to check out her Blog for new articles and up to date info and offers; or just email her at dolly@dollymae.com .


See Book Review from New Spirit Journal


.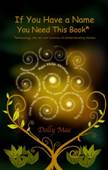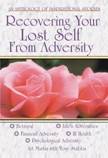 Choose Joy. It is always a choice!
Joy is always an option for you no matter what is happening.

IF YOU HAVE A NAME YOU NEED THIS BOOK*
*Nameology, the Art and Science of Understanding Names

Preview Book


Names are like fingerprints, each one revealing the gifts and challenges in your life.
Nameology reveals the secrets about you through the placement of the letters in the name you are called by. The sounds, the vowels, consonants and Three Levels of letter values determine the direction in which your life moves.
Learn how to create a name for a baby. Learn why you use a nickname. Learn about loved ones and what obstacles lie in their paths and how to avoid them. Learn how to best access the gifts and opportunities a name offers.
Use the easy worksheets to unlock the hidden mysteries in any name.
If you have a name you need this book!!!!!

Home | About Dolly Mae | Choosing Joy book
If You Have A Name You Need This Book* | 10 Secrets to Choosing Joy
Recovering Your Lost Self From Adversity | Order a Book
Consultation | Events Schedule |Articles | Inspirational Quotes
Radio Show Archives | Favorite Links | Contact
Everett, WA 98204
206.992.2074
Copyrighted 2014-2021. All rights reserved.
Privacy Statement | Webmaster